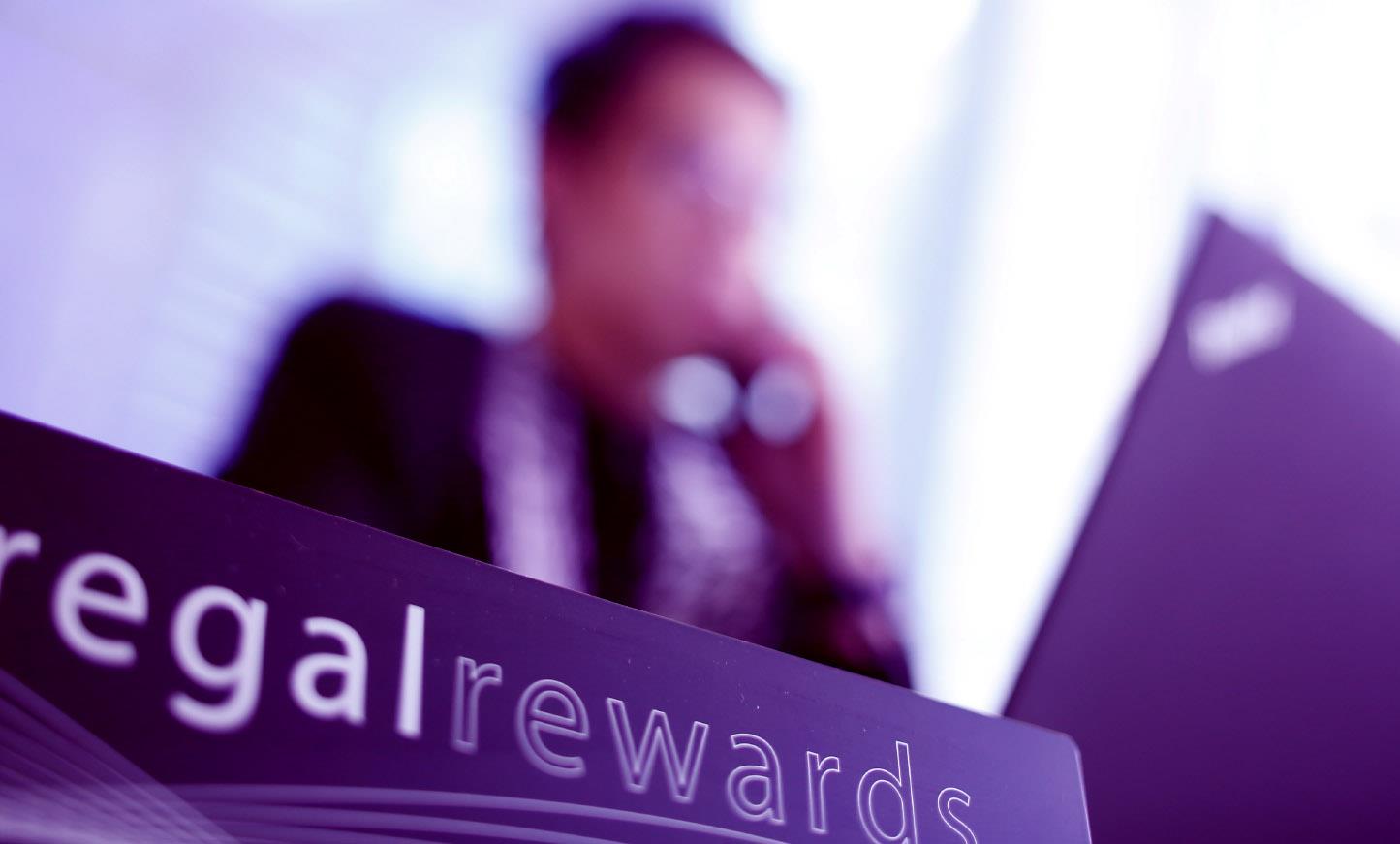 Regal Rewards is an exclusive reward programme tailor-made for frequent travellers staying at Regal Hotels or iclub Hotels by offering refined services and unmatched benefits.
Some of the web pages on this website contain cookies to enhance your experience of this website. This helps us to provide you with a good experience when you browse our website and also allows us to improve our site. By continuing to browse the site, you are agreeing to our use of cookies.
Cookies are text files placed in your computer's internet browser to store your preferences, if you agree to this. Cookies, by themselves, do not provide us your personal data including email address. Regal Hotels International only obtains this information when you choose to subscribe with us. However, once you choose to furnish the website with your preferences, such preferences (e.g. language, font size, etc.) may be linked to data stored in the cookie.
Most browsers are initially set to accept cookies. If you would prefer, you can set your browser to disable cookies or inform you when they are set. But if you do, certain functionalities of this website may not be available to you.
You can find more information about the type of the cookies we use and the sample purposes for which we use them below:
Strictly necessary cookies. These are cookies that are required for the operation of your website. They include, for example, cookies that enable customers to log into secure areas of the website, use a shopping cart or make use of e-billing services.
Analytical/performance cookies. They allow companies to recognise and count the number of visitors and to see how visitors move around the website when they are using it. This helps you to improve the way your website works, for example, by ensuring that users are finding what they are looking for easily. Cookies included Google Analytics (Click to view more), Emarsys (Click to view more), and more.
Functionality cookies. These are used to recognise you when customers return to your website. This enables you to personalise content for specific users, greet users by name and remember user preferences (for example, your choice of language or region).Cookies included enableWidget, Google Tag Manager (Click to view more), AddThis (Click to view more), and more.
Targeting cookies. These cookies record customers' visits to your website, the pages they have visited and the links they have followed. Companies will use this information to make their websites and the advertising displayed on it more relevant to users' interests. Companies may also share this information with third parties for the purpose of targeted advertising. Cookies included DoubleClick (Advertising service by google), Facebook Connect (Advertising and analytic tool of Facebook) , and more.
Most cookies (other than essential cookies) will expire within a rolling time frame of 365 days.
This notice is written in English and may be translated into other languages. In the event of any inconsistency between the English version and the translated version of this notice, the English version shall prevail.
Last updated May 2018.