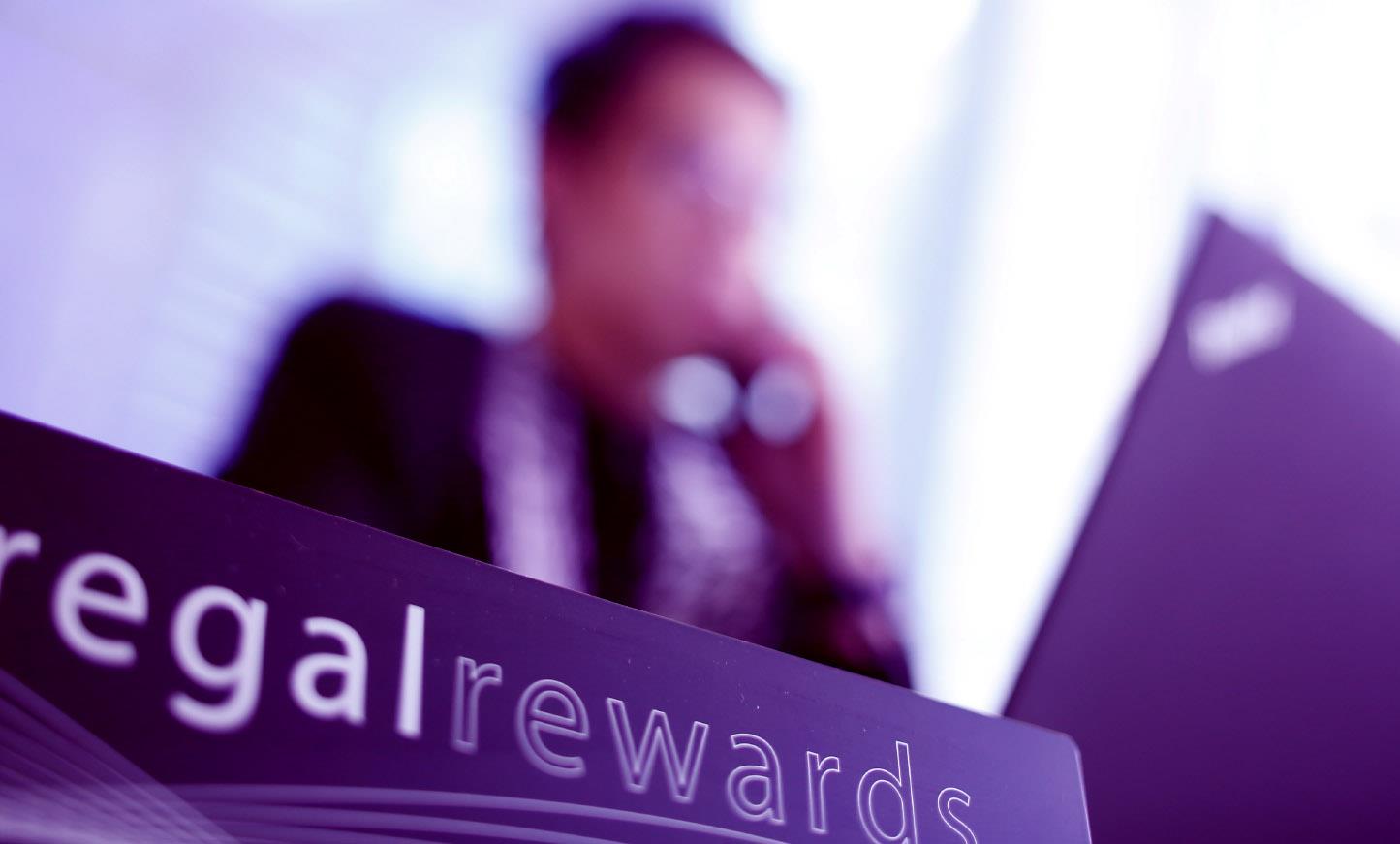 Regal Rewards is an exclusive reward programme tailor-made for frequent travellers staying at Regal Hotels or iclub Hotels by offering refined services and unmatched benefits.
All information and materials contained in this website are provided on an "as is" and "as available" basis, without any warranties, representations, statements of any kind, express or implied, including but not limited to implied warranties of merchantability, fitness for a particular purpose or non-infringement of intellectual property.

Regal Hotels International Holdings Limited does not warrant the accuracy, availability, completeness or usefulness of the information, content, materials or products contained in this website or any websites linked to it. Regal Hotels International Holdings Limited and its subsidiaries reserve the right to make changes on the terms and conditions or any information contained in this website at any time at its sole discretion and without prior notice.

By accessing and using this website, you acknowledge and accept that the use of the site is solely at your own risk. Regal Hotels International Holdings Limited shall in no event be liable (to the full extent permissible by applicable law) for any direct, indirect, incidental, consequential or punitive damages whatsoever including but not limited to damages for loss of profits, business interruption or loss of information, arising out of the use or inability to use this website.
Use of Photo
All photographs have been edited and processed with computerized imaging techniques and are for reference only. The photographs may not show or reflect the actual outlook, actual view, surrounding buildings or environment from or of the hotel or any part of the hotel.
Fraudulent Website Alert
It has come to our attention that some unscrupulous parties have been putting up fake websites on internet using the company's name and /or the names of other members of the group. Regal Hotels International Limited and other members of the group are not directly or indirectly related to these fraudulent websites and the Operators. The Operators are operating the websites misrepresenting itself as associated or related to Regal Hotels International Limited.

Regal Hotels International Limited's official website is at "www.regalhotel.com". Members of the public should refer to the "Contact Us" page at this official website to obtain the contact information of Regal Hotels International Limited and its group members.

Regal Hotels International Limited