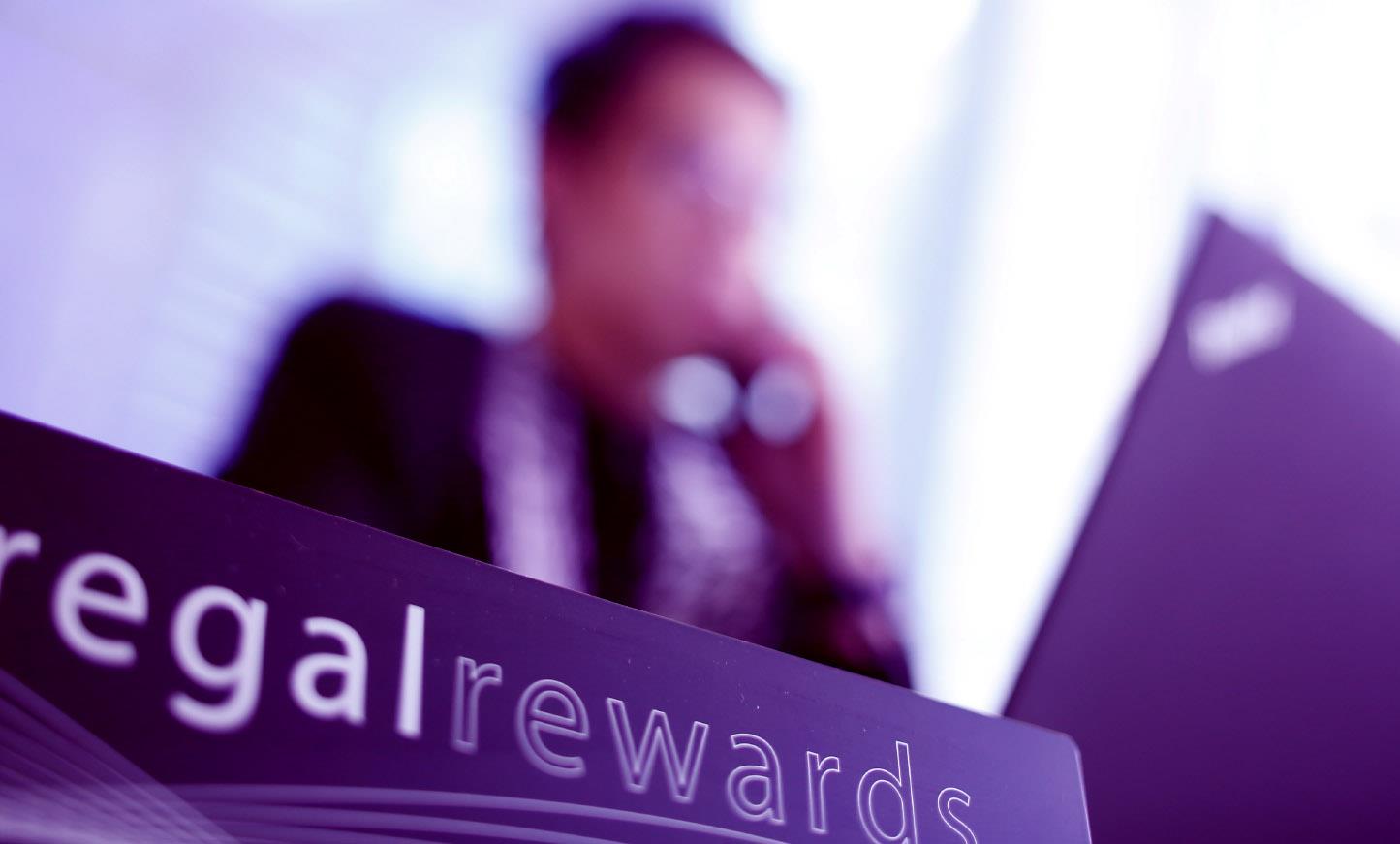 Regal Rewards is an exclusive reward programme tailor-made for frequent travellers staying at Regal Hotels or iclub Hotels by offering refined services and unmatched benefits.
Regal is very happy to carry forward our commitment in sustainability since our first launch of Group Sustainability Programmes in early 2010s. The Programmes mark our long-term commitment to 3 pillars — Environmental Responsibility, Social Responsibility and Economic Responsibility.

We have celebrated our achievements and to share our great works in Environmental Responsibility — including but not limited to attaining EarthCheck Gold certifications in five of our hotels, HKGBC BEAM Plus Gold rating for iclub Mong Kok Hotel, achieving 100% carbon reduction of iclub Wan Chai Hotel from 2011 to 2015, Carbon "Less" Certificates, "Class of Excellence" of Wastewise Labels.

While we continue with our decarbonization efforts in the future, we also take pride in assuming our social and economic responsibility as a leading hospitality group. We strive to set exemplary standards in corporate citizenship and uphold stakeholders benefits.


Amongst many possible community engagements, we have been focusing on 4 areas identified by the RHI Social Responsibility Steering Committee Members — Youth Development, Health Enhancement, Social Inclusion and Associate Advancement. As professional hoteliers, we shall integrate these concepts into business practices and inspire others to do the same.

We will continue to create value to our stakeholders, including shareholders, business partners, guests, associates and communities and environments that we operate in. While we progress with continued success in economic sustainability through enhancements of efficiency and service quality, we also look beyond ourselves to support the development of local economies through establishing local partnerships, supporting vocational education, advocating equal opportunities and fostering the growth of our associates.

Our efforts in sustainability will continue to be supported by all RHI Heads of Function. For associates who dedicated themselves to a sustainable Regal Hotels Group, I would like to thank you for your contribution and commitment. Let us work together for another successful year!

Thank you!

Belinda Yeung
Executive Director and Chief Operating Officer
Regal Hotels International
Green Procurement
We are phasing out single-use plastic supplies from packaging, room amenities, to F&B inventories. They are replaced with supplies made from biodegradable materials.
Green Dining
Our restaurants and banquet services have adopted various green dining initiatives, including green wedding, meeting packages, and low carbon and ocean-friendly menus. Additionally, we offer shark fin-free menus for banquets to support marine biodiversity.
Food Waste Management
Regal Hotels has partnered with Foodlink Foundation, Hong Kong's leading hunger relief charity, to help fight hunger and poverty by minimizing food wastage at some of our hotels in Hong Kong.
Green Policies
Regal Hotels has formulated a group-wide Environmental Policy Statement to minimise the adverse environmental impacts within our operations and set forth our environmental missions, which include compliance, monitoring and reporting, employee awareness, enhancement initiatives and risk management.
"Environment"
EarthCheck Certifications
Regal Airport Hotel
Regal Hongkong Hotel
Regal Kowloon Hotel
Regal Oriental Hotel
Regal Riverside Hotel

iclub Fortress Hill Hotel
iclub To Kwa Wan Hotel
iclub Sheung Wan Hotel
iclub Wan Chai Hotel
iclub Mong Kok Hotel obtained HKGBC BEAM Plus Gold Rating as recognition of our efforts in incorporating green building features into our hotel planning and developments.
Hong Kong Green Building Council BEAM Plus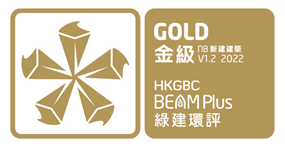 iclub Mong Kok Hotel obtained HKGBC BEAM Plus Gold Rating as recognition of our efforts in incorporating green building features into our hotel planning and developments.
ISO Certification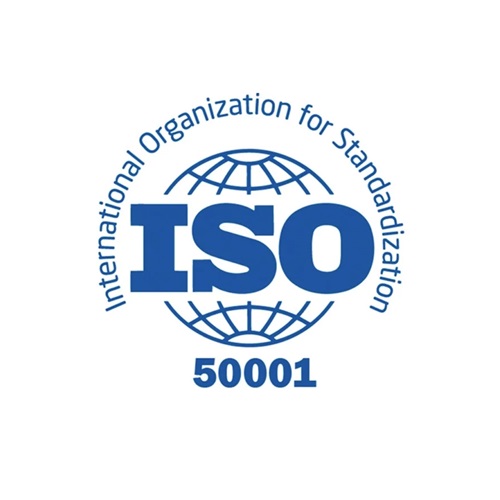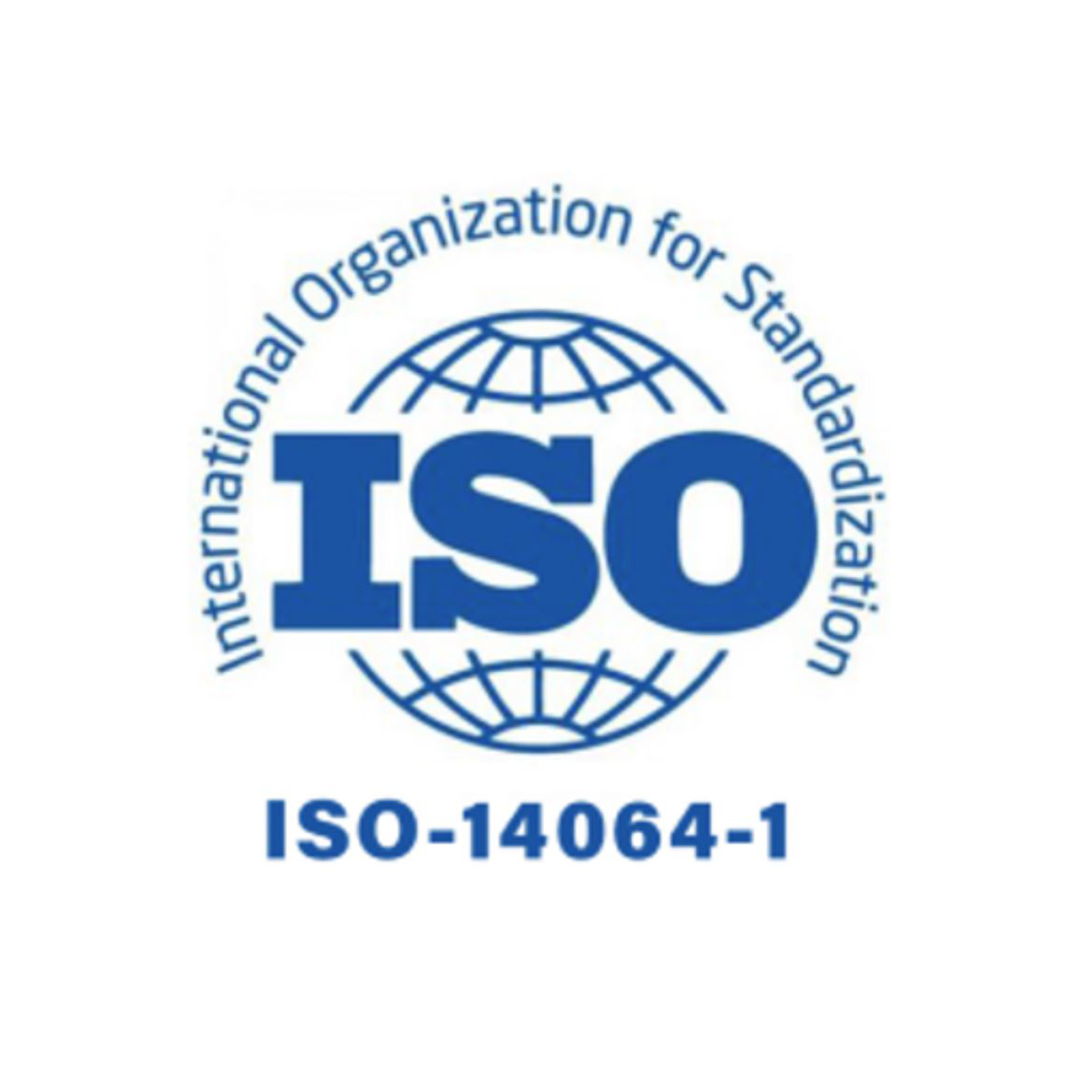 Regal Airport Hotel was the 1st hotel in Hong Kong to obtain both internationally recognised ISO 50001 Energy Management System certification and ISO 14064 greenhouse Gas Accounting and Verification certification.
CarbonCare Label and Carbon "Less" Certificate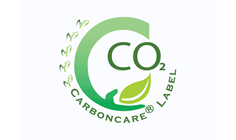 As the first carbon-neutral hotel in Hong Kong, iclub Wan Chai Hotel has achieved the highest CarbonCare Label - Champion from 2011 to 2015 for its 100% reduction of carbon.
The five Regal Hotels and iclub Fortress Hill Hotel in Hong Kong have received a Carbon"Less" Certificate from the Hong Kong Awards for Environmental Excellence in 2013 and 2018 respectively, recognising our achievements in carbon footprint reduction.
WASTEWI$E LABEL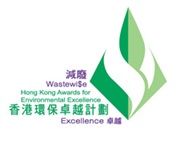 In 2015, 5 Regal hotels in Hong Kong obtained the Class of Excellence Wastewi$e Label of the Hong Kong Awards for Environmental Excellence.
Certificate of Merit - Hotels and Recreational Clubs and Hong Kong Green Organization
Regal Kowloon Hotel was awarded "Certificate of Merit – Hotels and Recreational Clubs" of the 2012 Hong Kong Awards for Environmental Excellence. In 2015-2016, the hotel was also awarded "Hong Kong Green Organization"
"Social"
15 Years Plus Caring Company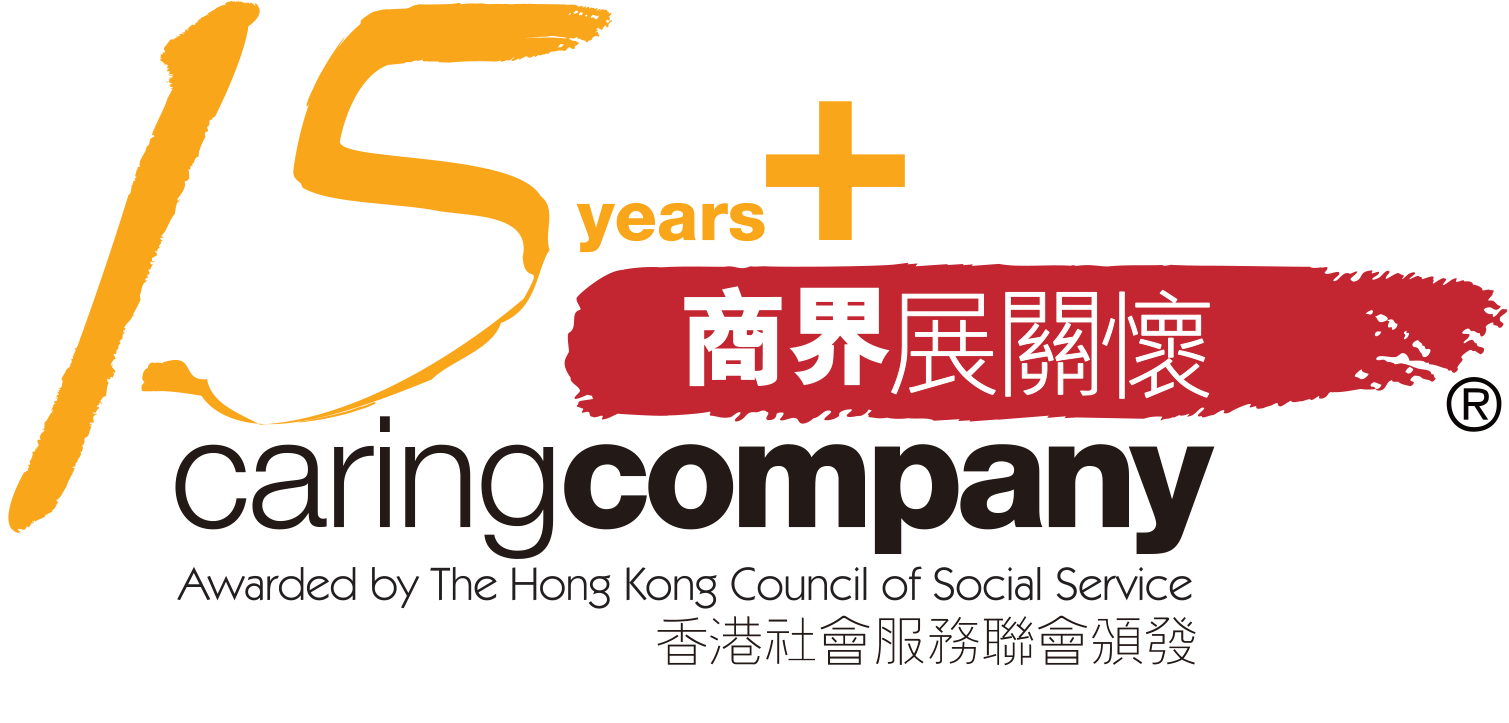 Regal Hotels International Limited has been awarded "15 Years Plus Caring Company" recognition by The Hong Kong Council of Social Service. This is to recognize our Group to exercise corporate social responsibility through caring for the community, employees, and the environment in the past 19 years.
Gold and Silver Awards in "Web Accessbility Recognition Scheme 2015"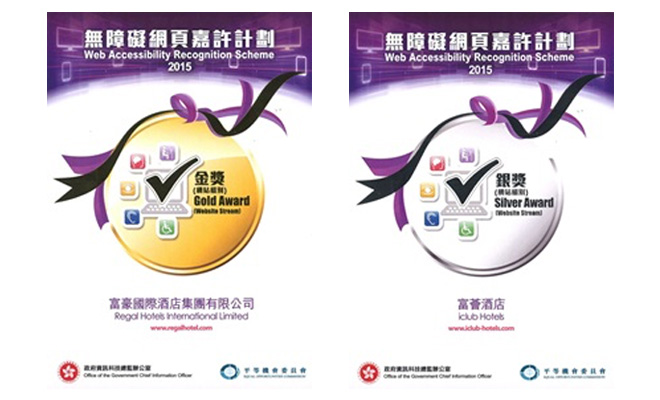 Regal Hotels International (www.regalhotel.com) captured both Gold and Silver Awards for Regal and iclub Hotels respectively at the "Web Accessibility Recognition Scheme 2015" organized by the Office of the Government Chief Information Officer and the Equal Opportunities Commission. The Awards were in recognition of the efforts in making the hotel websites accessible to people with special needs.
"Environment"
| | | |
| --- | --- | --- |
| 'We Love Our Planet' Launch Ceremony | We Love Our Planet Showcase | Po Leung Kuk District Elderly Campaign 2022 |
| Green Summer Carnival | Garbage Enzyme Workshop | Hong Kong Coastal Cleanup Challenge |
| 925 Club Farm Tour | | |
"Social"
| | | |
| --- | --- | --- |
| Vegetarian Meal Box Donation by Bodhi Online of Bodhi Love Foundation | Barrier Buster 2022 by The Hong Kong Society for Rehabilitation | Po Leung Kuk District Elderly Campaign 2022 |
| Anti-Epidemic Goodie Bag Donation to Sai Kung Residents by Bodhi Love Foundation | Anti-Epidemic Goodie Bag Donation to Sham Shui Po Residents by Bodhi Love Foundation | Anti-Epidemic Goodie Bag Donation to Shek Kip Mei Residents by Bodhi Love Foundation |
| Kwun Tong District Vaccination Day | Wong Tai Sin District Vaccination Day | Regal Chinese New Year Pudding Charity Sales to Po Leung Kuk |
| Regal Hotels Group Serves as Community Isolation Facilities during COVID-19 Pandemic | Bodhi Love Foundation SEED Program Sharing Session | Chi Heng Foundation Charity Exhibition - Changing Lives with Love |
| "Love Our Community" Launch Ceremony | Home Care for Girls Dinner | Ronald McDonald House Visit |
| Cookies Donation to Po Leung Kuk | Sheen Hok Charity Dinner | |